LOOKING FOR A CAREER WHERE YOU CAN DO?
Galaxy Home Care, LLC will provide the following home health care programs at flexible schedules and cost-friendly service rates.
The Licensed Practical/Vocational Nurse
Occupational Therapist Assistant
Physical Therapist Assistant
Galaxy Home Health, LLC is leading the transformation to connect people with care better, wherever they are. We serve the most underserved by facilitating non-emergency medical transportation (NEMT), Adult Day Care services, and personal and home health care to enable greater access to care, reduce costs and improve outcomes.
We work with a range of clients: public and private payers, health systems, hospitals, and universities. All united in purpose to better connect people with
care.
We provide comprehensive home health care services
Galaxy Home Health, LLC's mission is to improve quality of life by delivering effective, excellence & extraordinary care while being recognized as the leader in the home health care field.
We are committed to providing high-quality home health services to individual clients and their families and other healthcare organizations needing supplemental staffing (such as certified home health, health plans, hospitals, nursing homes, and assisted nursing home living facilities).
Our priority is to provide state-of-the-art and compassionate in-home health care from highly-trained medical professionals and aides.
Not only do we hire the most experienced personnel, but we provide them with in-depth disease-specific training so that they can deliver specialized care to our clients. At Galaxy Home Health, LLC, we believe everyone should have the opportunity to live a healthy, active, and fulfilling life. This ethos is at the heart of everything we do.
We provide everyone we support with the opportunity to continue to live life to the full. We actively encourage service users to become more self-reliant, make decisions for themselves, and ultimately move on to more independent living arrangements. HariPriya Mishra
CEO/President/Founder John Doe
VP of Franchise Development
0
+
Galaxy Home Health professionals
0
States served by Galaxy Home Health
0
%
Our client satisfaction rate
Our 97% client satisfaction rate is unparalleled in our field.
Read below what our clients have to say and learn more about what makes us the premier provider of in-home senior care.
Your help and assistance in this challenging period is greatly appreciated. Our entire family extends our thanks for all you have done.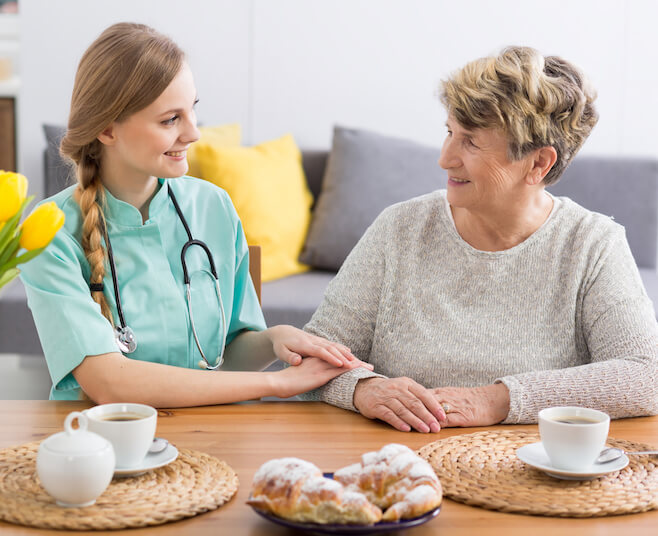 I am more than fully satisfied with the excellent service provided so carefully and so sincerely by each and every care giver.
We are confident leaving mother in Galaxy Home Health quality care! They deliver wonderful service with a personal touch!
My Mom's primary caregiver is wonderful. The nurse is wonderful and the overall experience was awesome!