We Provide Personal Care Services In The Comfort Of Your Own Home.
One of the best places to age is with personal care services. Grooming, bathing, and toileting can become challenging to your loved ones as they age. Galaxy home health has certified caregivers who are accomplished at making these daily tasks an easy, safe, and comfortable experience for their patients.
A person who can't move well needs a bed bath. Bathing stimulates circulation in parts of the body. Also, it allows the caregiver to observe the patient's body to be aware of any changes, including rashes, bedsores, or any abnormalities. Our nursing assistants are trained to use bath lift devices designed to help individuals with limited mobility.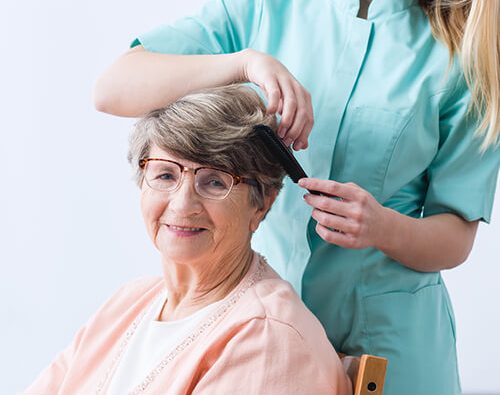 Our personal care includes the following tasks:
Assist with bathing and toileting

Assist with dressing

Assistance with getting in and out of bed
Washing and drying the hair

Oral care

Grooming including shaving