Home Like Environment, With Individualized Care
The time it is to take care of older people, there attaches carefulness and dedication naturally as the aging people need focused attention and holistic care. For your convenience, Aurora Adult Day Care LLC provides home-like environment with quality, comfort, safe and individualized care.
We are considered the best adult day care services for older people by providing adult day care services at nominal prices. We want our clients to be satisfied with the services for which we are working tirelessly on improving our staff and updating them with the latest medications in their field.
Every client has unique needs, and we assign them to the caretaker according to their requirement. So when you think about adult daycare, knock the top-notch service providers of your area. Scratching a caretaker for old age people involves proper decision-making. With us, you will not face any hassle and can get the care done through the hands of experts. Our assistance ensures optimum care for the client. For a better experience, please book your appointment with us.

We Are Here To Help When You Need Us
Regular quality time at the Center

We offer enjoyable and educational activities.

Flexible scheduling

Appropriate social games reduce anxiety and stress.
Double the care team staff than other agencies

Meaningful social interaction

Provides a safe, secure, and Family environment to spend the day.
About Us
Aurora Adult Day Care LLC. is a completely structured program that is dedicated to delivering high-quality, compassionate care to all our clients. Our supervision and monitoring skills are demonstrated within a very safe and warm environment which allows the individual to feel right at home. Our center offers a well-organized program, that helps each person be engaged in a variety of stimulating activities.
Our team will go the extra step to involve each member in daily activities to help preserve independence and improve quality of life. Our center is staffed by experienced nurses and CNAs who will provide the most comprehensive and highest quality of care.
Our facility offers:
Wheelchair accessible showers and restrooms, entertainment room, TV room for movies, library for reading and educational sessions, billiard area and backyard. Fresh breakfast, & lunch are prepared by chef in our own commercial kitchen.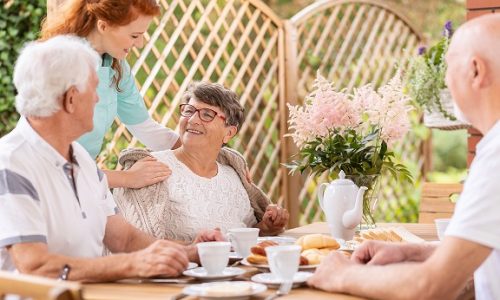 Qualified staff available at the Center

Cable, wi-fi, bingo, and many more
Three delicious home-cooked meals

NonTransportation
Recreational and social activities,
Services We Provide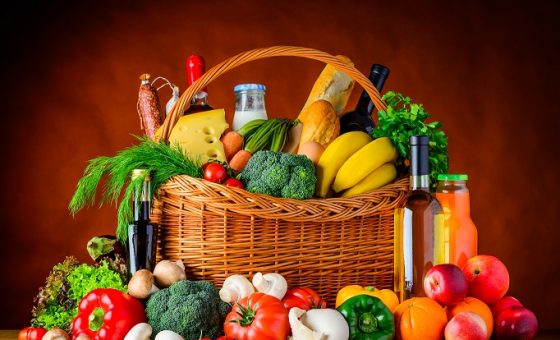 Our goal is to provide a home like environment, with quality, comfort, safe and individualized care.
Fresh, nutritious and healthy meals

Homemade Breakfast, Lunch and snacks

Nursing supervision

Daily live music and group activities
Activities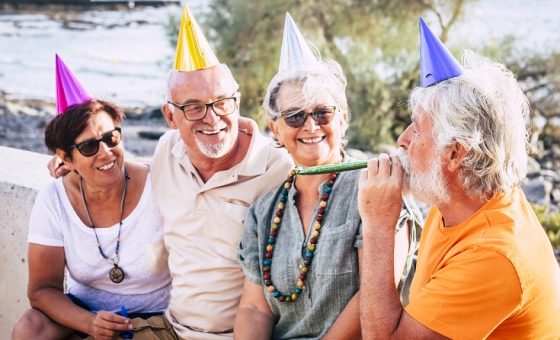 We accept: Medicaid and Private Pay...
Daily exercise and therapeutic activities

Reading sessions / book clubs

Engaging and fun games (Chess, bingo, billiard…)

Birthday and holidays celebrations

Field Trips (museums, parks, movies…)

Live music and entertainment (Karaoke
Job description
Summary
The Administrator is responsible for the overall operation and services of the agency, organizes and directs the agency's ongoing functions and maintains ongoing liaison among the governing body/owner and the personnel.
Qualifications
For an Administrator that began employment with the agency prior to January 13, 2018: a person who is a licensed physician, a Registered Nurse or has training and experience in health service administration and at least 1 year of supervisory administrative experience in home health care or a related health care program.
— or —
For an Administrator that begin employment with the agency on or after January 13, 2018: a person who is a licensed physician, a      Registered Nurse or, or holds an undergraduate degree; and has experience in health service administration, with at least 1 year of supervisory or administrative experience in home health care or a related health care program.
Knowledge of regulatory requirements at the federal, state and local levels, as well as knowledge of Agency policies and procedures.
Excellent verbal and written communication skills and strong interpersonal skills.
At least 21 years of age.
Essential Job Functions/Responsibilities
Responsible for all day-to-day operations.
Ensuring organizational compliance with legal, regulatory and accreditation requirements.
Operational planning and budgeting.
Monitoring business operations to insure financial stability.
Evaluating Agency services and personnel using measurable outcomes and objectives.
Conflict and complaint management and resolution.
Establishing and maintaining effective channels of communication including integration or technology, as applicable.
Ensuring the employment of qualified personnel, including assuring the development of personnel qualifications and policies.
Ensuring adequate and appropriate staffing.
Ensuring that interdisciplinary care is provided.
Ensuring supportive services are available to personnel.
Ensuring coordination with other departments, services and senior management, as appropriate.
Ensuring staff and organization stay current on local and national home health care issues and trends.
Ensuring Agency personnel stay current with clinical information and practices.
Ensuring that appropriate service policies and procedures are developed and implemented to accomplish identified outcomes.
Directing staff in performance of their duties including admission, discharge, transfer, and provision of service to patients.
Ensuring the completion, maintenance and submission of such reports and records as required by the Colorado Department of Health and Environment (CDPHE).
Ensuring Clinical Manager is available during all operating hours.
Ensuring appropriate staff supervision during all operating hours.
Monitoring service utilization to ensure delivery of comprehensive care.
Ensuring services provided by other agencies are authorized by Agency.
Monitoring progress toward accomplishing operational and strategic goals.
Ensuring appropriate data collection and regular, complete reports are received by the Governing Body.
Ensuring adequate space, equipment and supplies are available.
Ensuring actionable objectives are derived from evaluation of Agency services and personnel.
Ensuring that structure and systems promote interdisciplinary care.
Ensuring collaboration with agencies and vendors for effective management of services.
Ensuring standards of ethical business and clinical practice are maintained.
The above statements are intended to be a representative summary of the major duties and responsibilities performed by incumbents of this job.  The incumbents may be requested to perform job-related tasks other than those stated in this description.
JOB RELATIONSHIPS
1. Supervised by: Clinical Supervisor/Clinical Manager
2. Employees Supervised: None
RISK EXPOSURE High risk